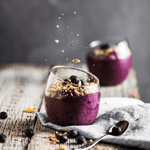 5 Tips on Using Search Engines to Find the Best Acai Bowls in Singapore
Looking for the best acai bowls in Singapore?
There's no need to search through pages and pages of results on Google or Yahoo! – we've got you covered.
In this blog post, we'll teach you how to use search engines like a pro so that you can find the most delicious acai bowls in town without wasting any time.
Let's get started!
This post is contributed by https://traffv.com/
#1: Use Popular Keywords
You'll want to use keywords when searching for anything on the internet, whether it's a restaurant or a product. This will help the search engine understand what you're looking for and give you more relevant results.
For example, if you're looking for an acai bowl in Singapore, you'll want to include keywords like "acai bowl," "Singapore," and "best." This is relatively straightforward, but here are a few popular keywords you can try when looking for an acai bowl:
Looking for stores that sell acai bowls nearby?
Acai bowl near me

Acai bowl "your location" (eg: acai bowl orchard)
Looking for stores that have ongoing promos or discounts?
acai bowl discounts

acai bowl promotions

acai bowl price
Looking for information related to acai bowls?
acai bowl calories

acai bowl recipe

are acai bowls healthy
#2: Use search operators.
This is slightly more advanced and way cooler than just using keywords. Using search operators allows you to be more specific with your search so that you get exactly what you're looking for.
Here are two examples of popular search operators:
" " - use quotation marks to get an exact match of that word or phrase.
Example: "peanut butter acai bowl" - this search will return only results that have the exact keyword phrase.
site:domain.com – use this to find information within the website.
Example: site:smoof.co cookie butter - this search will allow you to find specific information on a flavor or ingredient within the website.
#3: Check Out the Reviews
If you're trying to find the best acai bowl in Singapore, one of the first places you should look is online reviews. People love to share their opinions about food, so chances are good that there are already some reviews about the different acai bowl places in Singapore.
For example, Smoof has over 220 positive reviews from our customers!
Take some time to read through the reviews and see which places are getting the best ratings. Then, you can narrow down your search to those places. Google business profiles and Yelp are also good places to start.
#4: Use a Map
A map is one of the easiest ways to find anything nowadays. And luckily, Singapore is a city that's very easy to navigate using maps.
If you're unsure where to start your search for an acai bowl, open up Google Maps or another mapping program and start looking around.
You'll see all the different places that offer acai bowls and can even read reviews on the map. You can also use Maps to get directions to the various shops, so you can easily find the one closest to you.
#5 Search for rewards and promotions
If you're looking for a great deal on an acai bowl, try searching for rewards and promotions. Many businesses offer discounts or coupons if you sign up for their mailing list or follow them on social media.
So, if you're willing to do a bit of extra work, you can probably find a place that's offering a discount on acai bowls.
A quick search on Google or social media should reveal any current available promotions or discounts. And, if you're really lucky, you might even be able to find a buy one get one free deal!
Smoof has our own reward system where we let customers earn points via different ways so that they can redeem rewards in the future!
Summary
We hope these tips were helpful and that you're now on your way to enjoying the best acai bowl in Singapore.
Just remember to use keywords, search operators, and maps to narrow down your search.
And don't forget to check for promotions and discounts before you buy.
Happy searching!