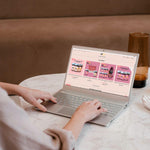 Are you searching for the best place to buy acai? Look no further! In this article, we'll guide you through the different options to find high-quality acai products.
Firstly, you can find acai products at your local health food store or supermarket like Fairprice or Cold Storage. These stores often carry a variety of acai products such as frozen acai pulp, acai powder, and acai supplements. It's important to check the labels for the origin of the acai, and to make sure that the product is organic and free from additives.
Another option is to buy acai products online. There are many reputable online retailers that specialize in selling acai products, such as frozen acai pulp and acai supplements. Before purchasing, read reviews from other customers to decide and determine if they are suitable.

Many other e-commerce platforms and online supermarket such as Redmart also have a whole range and variety of acai products for better convenience of getting the stocks right to your doorsteps.
If you're looking for fresh acai bowls, smoothies or juices, your best bet is to check out your local juice bar or cafe. These places often use fresh, high-quality acai to create delicious and nutritious bowls and beverages.
Lastly, if you're looking for the purest form of acai, you can try sourcing it directly from the Amazon region in Brazil. However, this option may not be feasible for everyone as the costs for shipping and the perishability of frozen item will make it difficult for you to acquire it.
Here at Smoof, our products are sourced right from Brazil, the experts & birth place of Acai! From Sorbets to pulps to popsicles, you can find the right items here. Our sorbet is filled to the brim with 450g in net weight which is 50g - 70g more than any other sorbets in the market! 
In conclusion, whether you're looking for acai products at your local store, online, or in a cafe, make sure to choose high-quality and sustainably sourced products. With the above tips, you can now confidently find the best place to buy acai.